Kaito is brother to Choo Choo and owned, loved and spoilt by Steve and Zarina.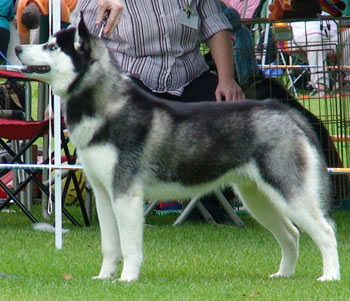 ACHIEVEMENTS:
21 March 2010 Best Puppy and Group 2
7 January 2010 Kaito goes BEST PUPPY IN SHOW at W&H open show.
Kaito had his very first show on the 10th Jan 2010 and achieved more than we could ever have hoped for. Under 4 different judges he walked away with the honours of:
Best Minor Puppy in Show
Best Minigrand in Show
3rd Best overall Puppy in Show
All this after winning Best Puppy, Reserve Best of Breed and Group 1 in Puppy, Minigrand and Minor puppy groups.