PRIEST LAKE, IDAHO
Team Wolvereen competed in Priest Lake, Idaho in February 2012. We placed 3rd in the 6 dog sprint class (Purebred) We are so proud of our team especially considering every member of the team is also a conformation champion!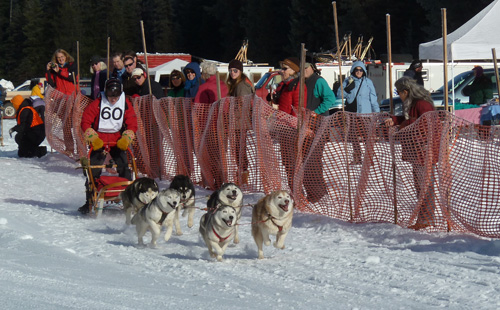 TEAM WOLVEREEN RACING ON SNOW FOR THE FIRST TIME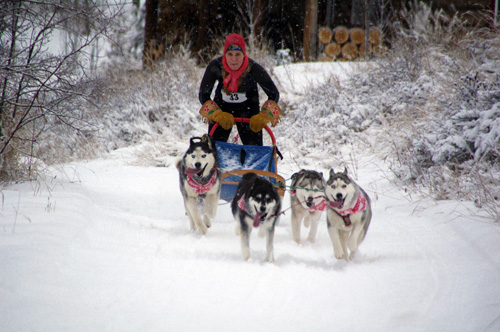 Team Wolvereen competed in the Cariboo Sleddog Challenge at 108 Mile House BC, Canada on the 7-9 January 2011. It is the first time the dogs had ever raced on snow and only the second time they have ever seen snow as they are all South African born. We were EXTREMELY proud to achieve 3rd place in the 4 dog pure breed class with a time of 25 min 18 sec on day 1 and then went on to better our time by 3 minutes on Day 2 and finish the 7km in 22 min 17 sec only 2 minutes behind the winning team.
TO VIEW ARCHIVED SLEDDING NEWS PLEASE CLICK HERE